"Dear somebody, it's great here. The first thing I saw when I arrived was a stone chicken. It chased me. But then I built mansion deluxe."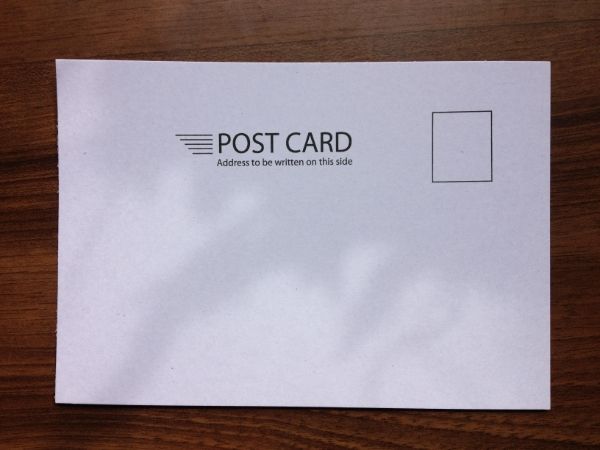 So, with an early September chill upon us I feel inspired to post about two of the workshops I enjoyed running most this summer, both of which used the approach of writing poetry postcards from a dream holidays.
The idea was that writers could use a real place they'd like to visit as a start point, but that the pieces should be more like dream holidays in the sense that they move a bit beyond reality. I used prompts that I hope encouraged people to let poetic and exciting and ridiculous thoughts flow, and the results seemed to indicate they had the desired effect!
The first workshop took place in Ealing Road Library for children aged 6-10 and was run in my role as Brent Poet Laureate. Here are some of the highlights from their writing:
"Dear mum, I woke up to hear a purple chiwawa barking birdsong. Everyone was singing happy birthday. My bed at the hotel is massive…"
"Dear dad, I arrived on a magic train. But the best bit was in the football stadium when it rained chocolate. My friend Eric was there too."
"Dear her majesty the queen, tonight I ate dinner in a bee hive. All the food was honey flavoured. Honey chips, honey curry etc… The chef was a tiger the size of a bee."
"Dear mum, last night I slept in my tent. You know, my tent in which anything you say appears. I said "i-pad"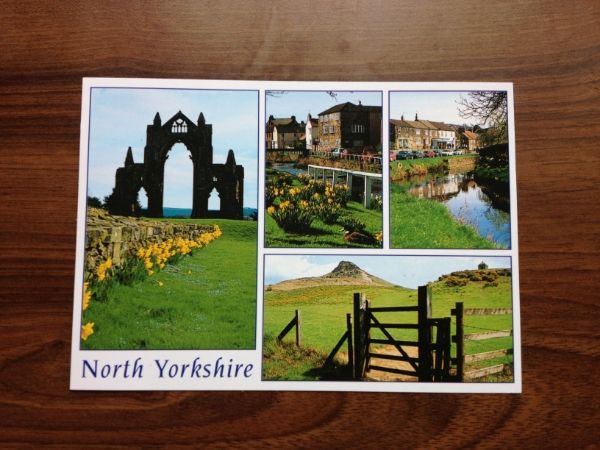 The next time I ran the session I do so in the North East of the country, up at ARC, Stockton Art Centre – a lovely venue where I took the 'Indiana Jones and the extra chair' residency earlier this year. This time around the group were teenagers, and it was amazing to see how the same prompts led to a different but equally exciting outcome. The pieces ended up being more narrative in cases, or dealing with issues that may have been lurking under the surface of a writer's subconscious in some way. Unfortunately I don't have the writing to hand, but I mention this session for two reasons:
1. It was fun and the participants were great!
2. We had some great conversations about re-drafting and editing off the back of the exercise.
As well as being a nice start point for some summer writing, the idea behind using postcards is that the form makes editing essential – once people had written freely on big bits of paper, they plucked their favourite bits for the card, or tried to get across as much of the idea as possible by condensing the writing stlye itself, or in some cases just trying to write really small! I did find though that people were much more open than normal to the idea of cutting text that maybe didn't work as well – I guess it's much easier to cut out bits of writing you like which don't quite work if the only other option is to lose another bit of writing which you like more and works better!
If you have fancy having a go I have included the prompts below. Remember – allow whatever lands in your brain to land on the page. The time for editing will be when you make the transition to a postcard. To begin with, if you come up with the idea that you arrive in a forest of chocolate trees on a spy plane piloted by a koala then go for it! If at night you sleep in a hammock woven from the words to beatles songs, that's fine! If brad pitt serves you breakfast in bed and the view from there is a cloud castle, fine, even better if the cloud castle has your 4 year old self DJing from the turret. But if this is the case, what do you play as the first record to start each morning?! If the mist drifting across the deserted beach smells of your gran's apple crumble, or the waves at low tide make the sound of her humming as she waits for it to cook, I want to know…
How do you travel there? Remember think as wild as you like – for example you could think what is your mode of transport constructed from, how does this affect your journey?
One special item you packed to take with you. Why do you need it when you are here?
One item you were happy to leave behind.
First thing you see when you arrive?
What's your accommodation like?
Where do you sleep at night? How does the bed feel?
What sounds do you hear when you wake up in the morning?
What is the view from your bed/bedroom?
What can you eat? Where? Who makes it? Serves it? What memory did the best meal taste of?
What's the weather like? Don't just say sunny! Think about how to describe dream weather – what song do you associate with the weather?
What do you see in the sky – get wild, imagine stuff!
Who else is there? Can be people that came with you or you met there, or can be just you. Can be people you really know, people you've made up, famous people, whoever. Why is it so good that they are there?
What has been the highlight of your trip so far?
If you do the prompts yourself, or use them in a workshop it'd be great to know how it goes!